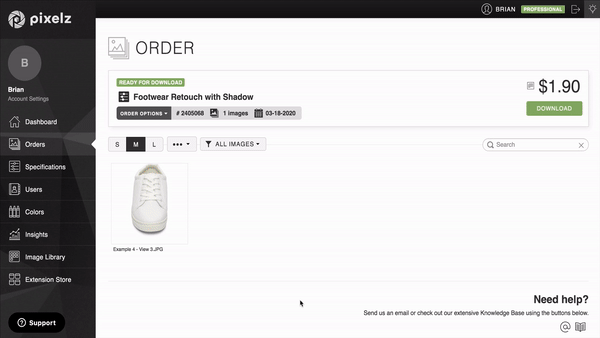 Publish edited images from Pixelz directly to your Shopify store.
After your images have been edited by Pixelz, you can publish them directly to your Shopify product pages. No need for a separate download/upload.
How It Works:
1) Install Pixelz Shopify App (It's Free!)

If you're an existing user, there is no need to create a new account
By installing the app, you enable the publishing functionality in your Pixelz account
2) Place an order in Pixelz
3) Open the completed order and select the image(s) to be published to Shopify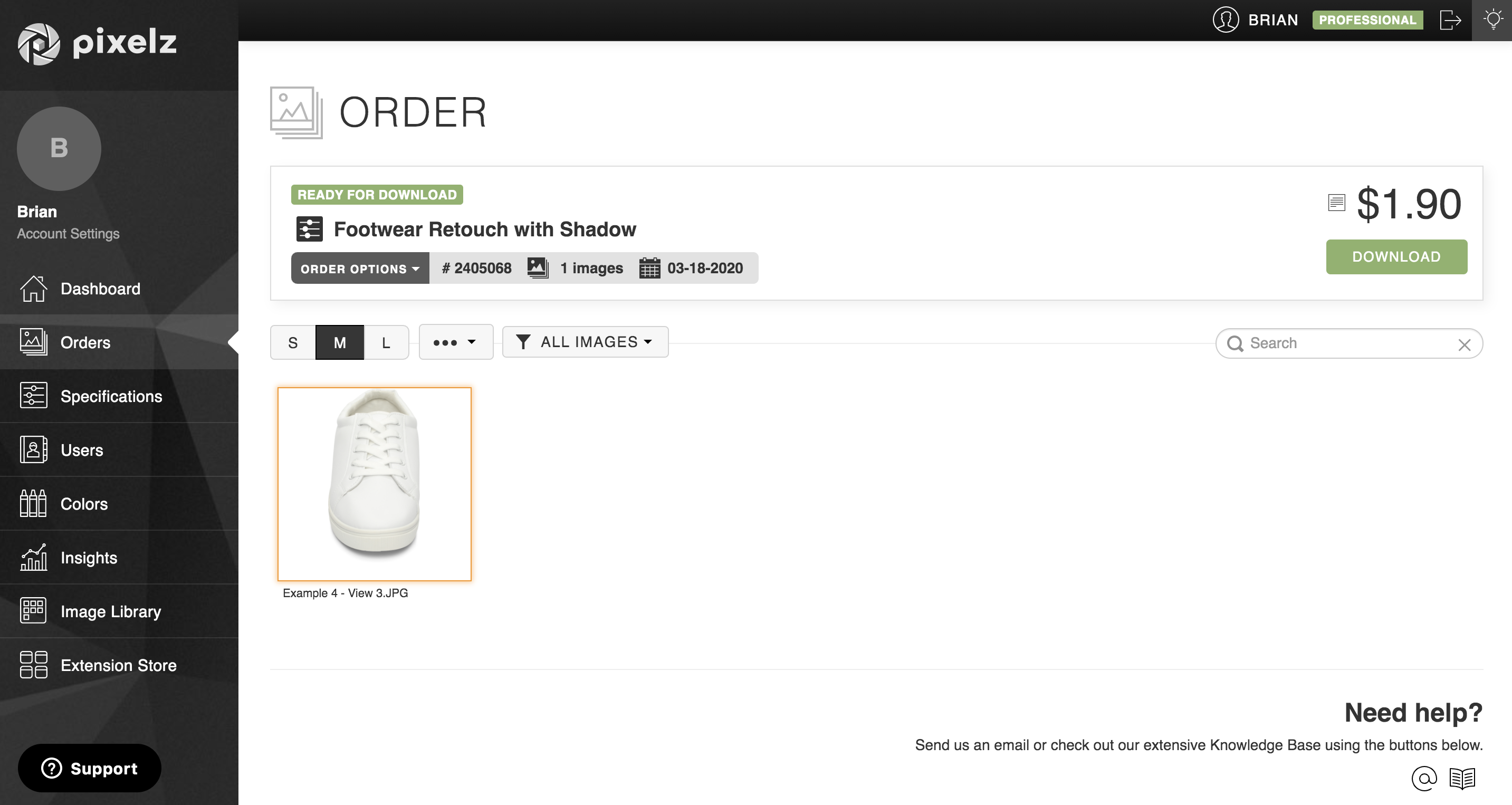 4) Right-click the selected images to open the 'image menu' and then select 'Publish To Shopify'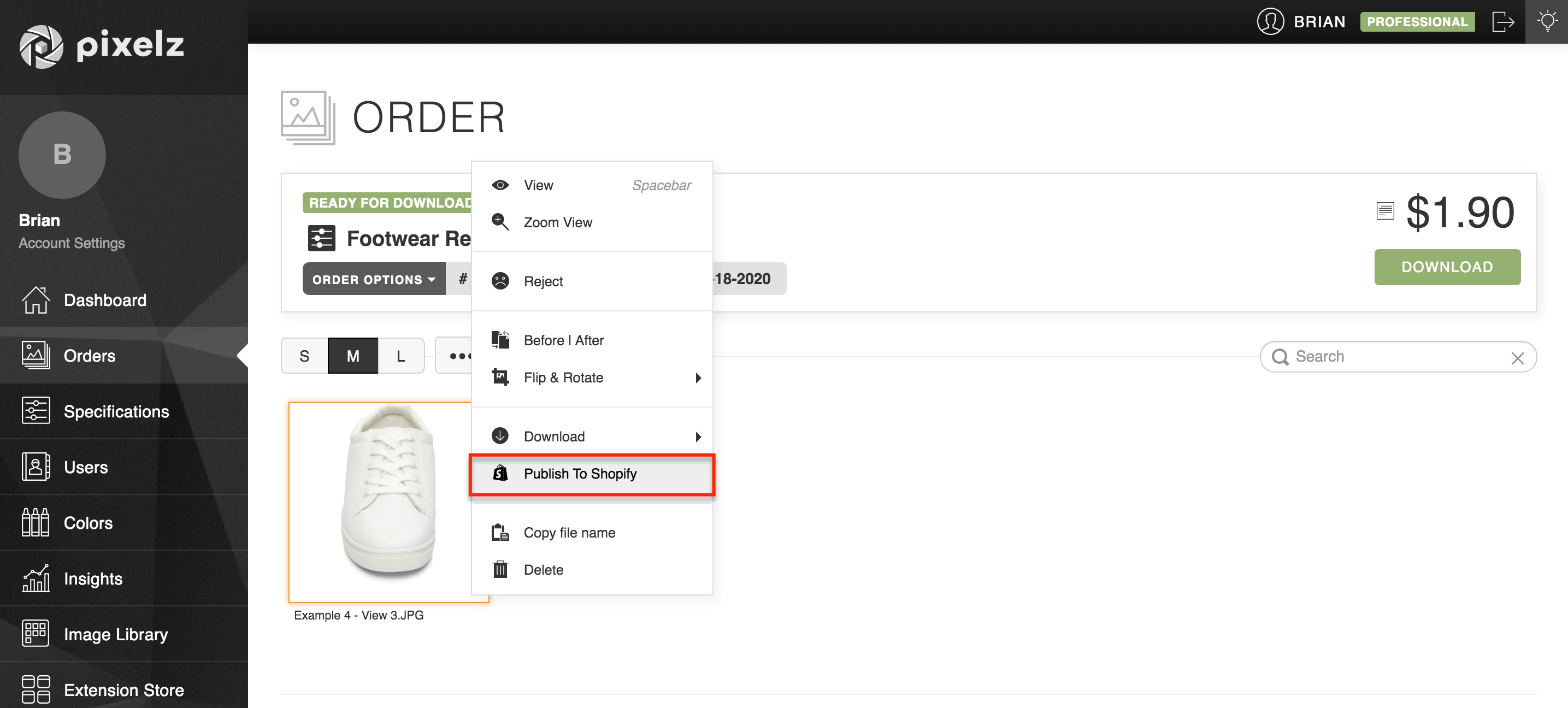 5) Select the product page in your Shopify store where the images should be published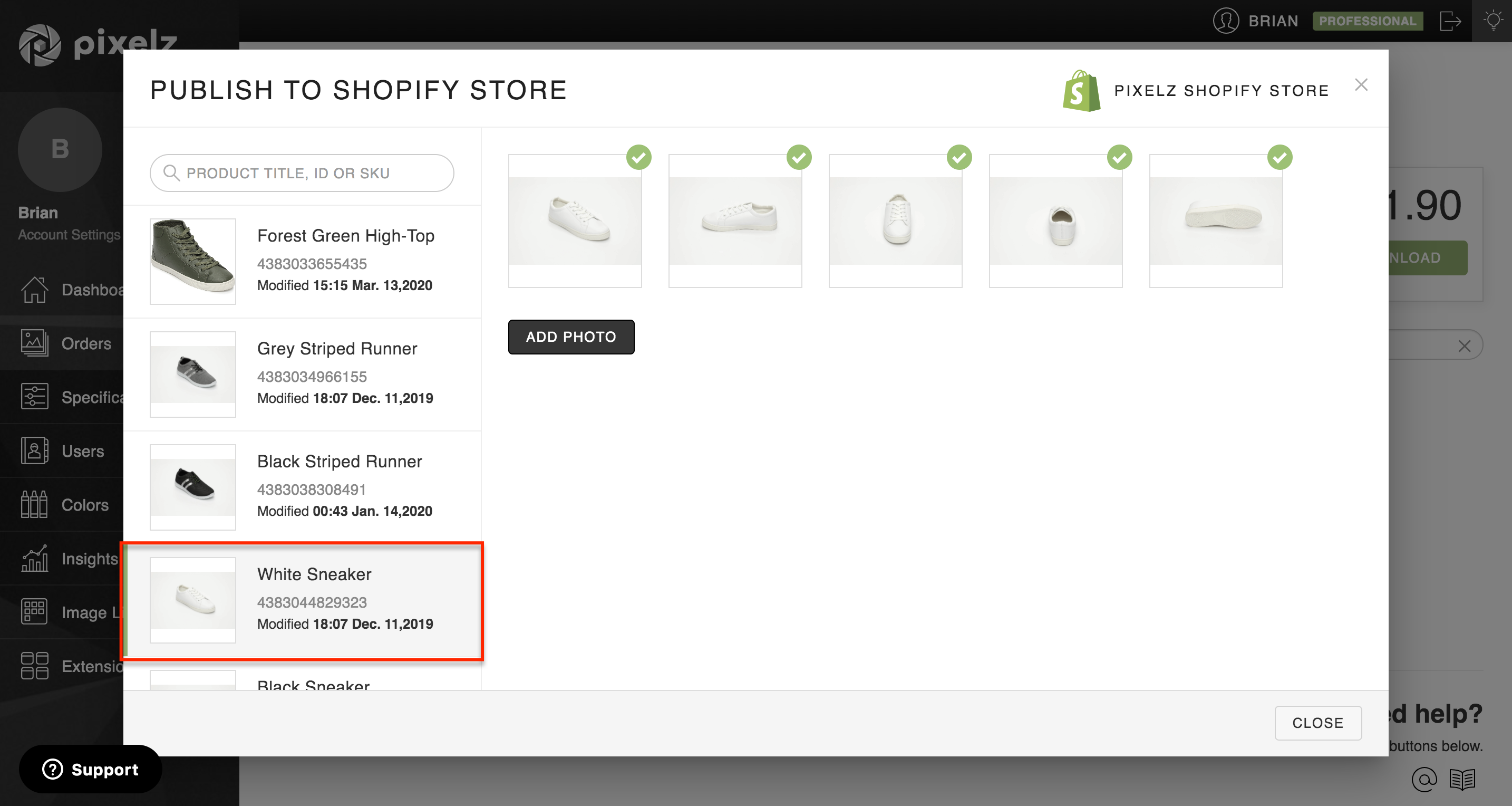 6) Select the image(s) you want to replace OR append to the product page
Replace an existing Image: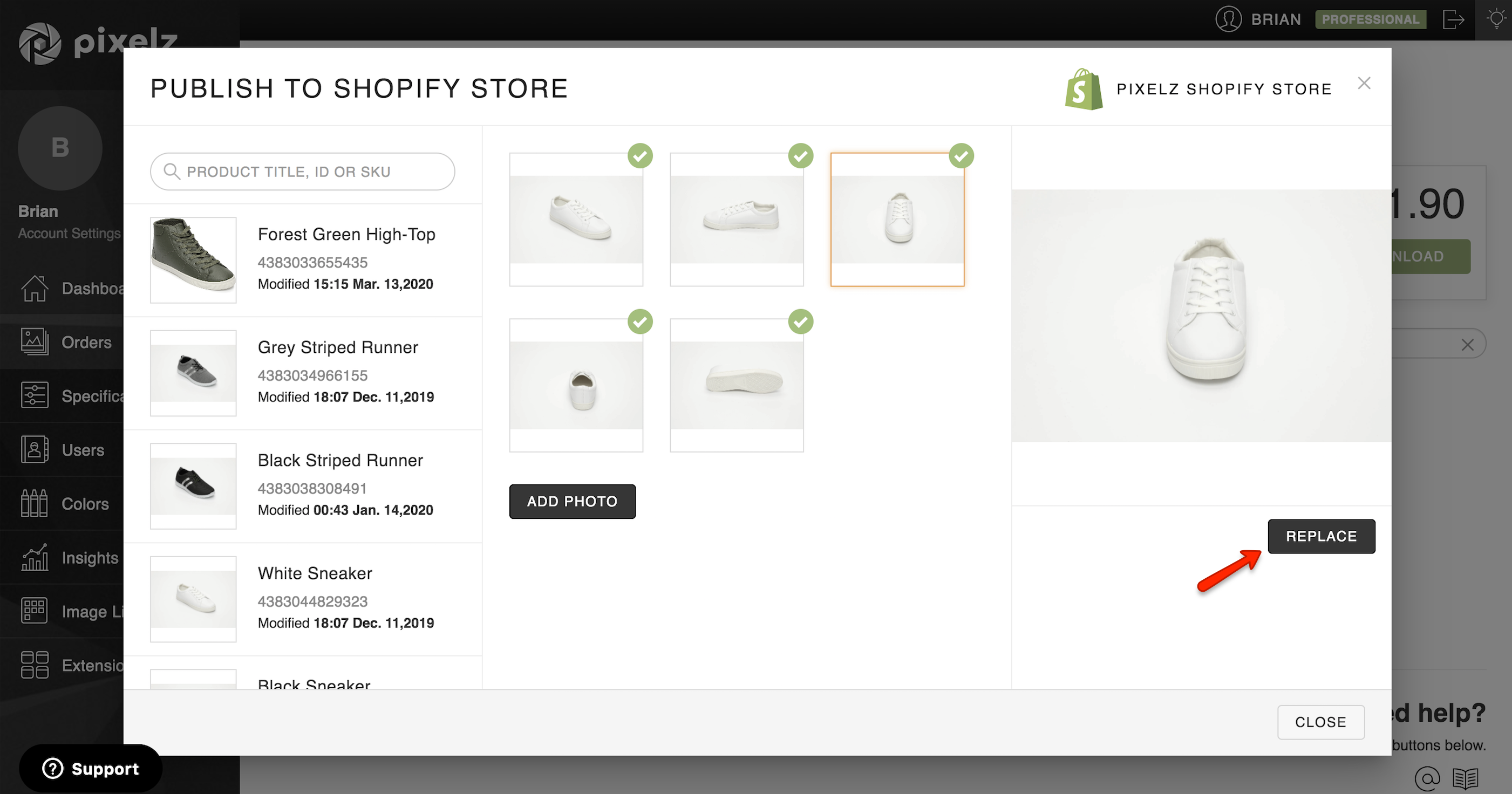 Append images to a product page: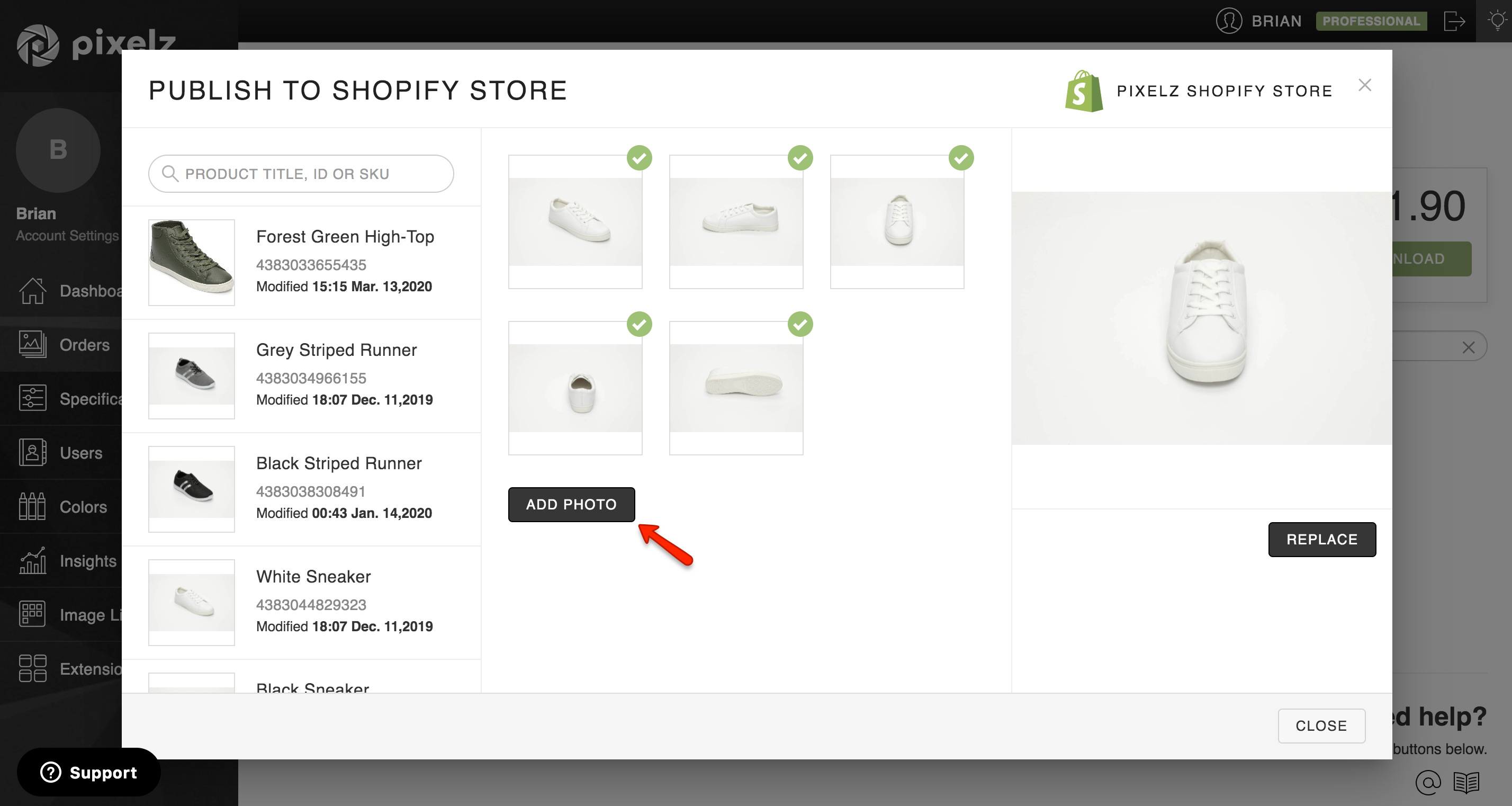 7) Retouched images are automated published to your Shopify Product Page.