Overview
This article will describe the Expedite feature in the Pixelz Professional and Enterprise products.
What Is The Expedite Feature?
Sometimes you just need images returned as quickly as possible to meet an urgent deadline. That's why we built the Expedite option, available on our Professional and Enterprise plans.
The Expedite feature allows you to reduce the turnaround time of a specific order, image or group of images to just 3 hours.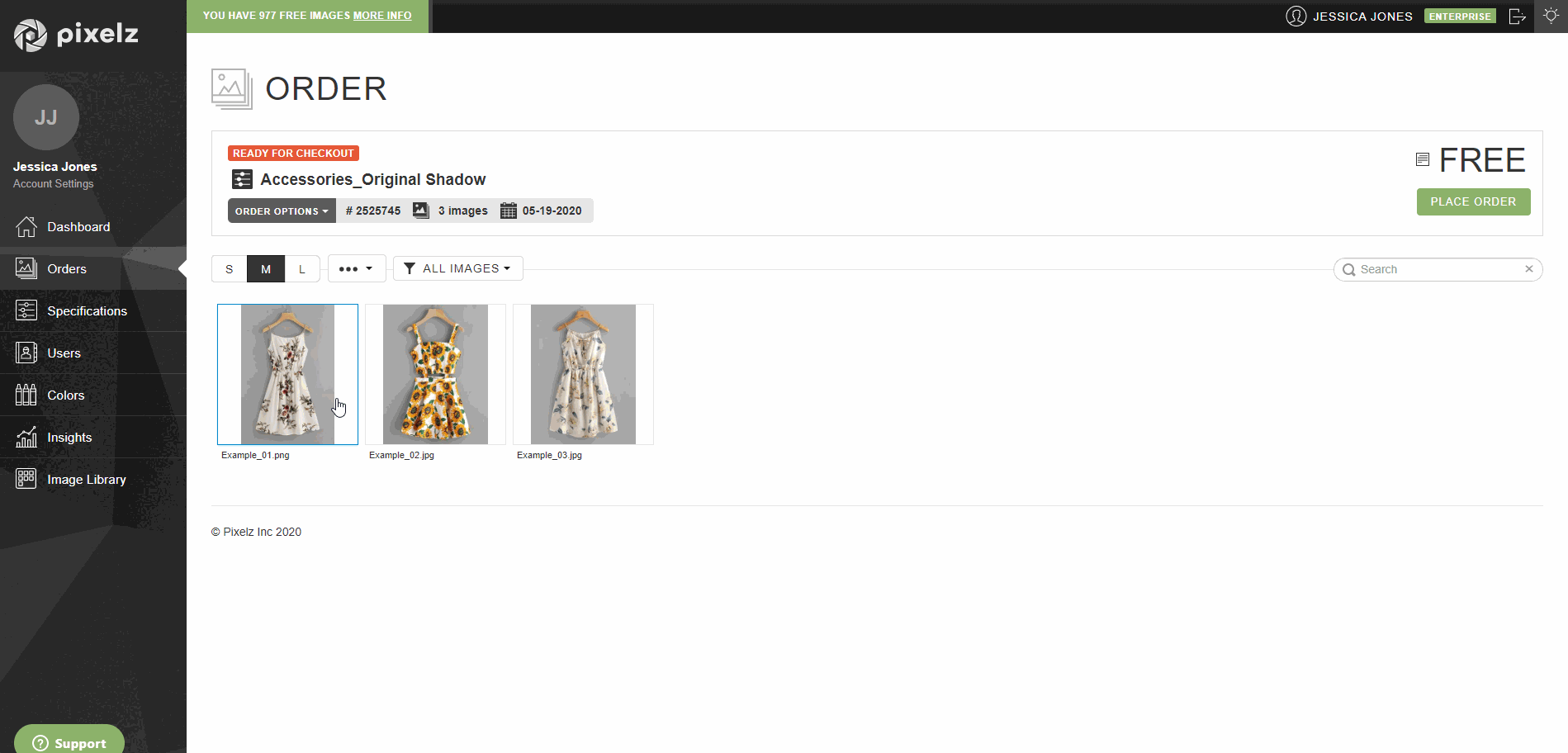 How much does expedite cost?
For each image expedited in an order, you simply pay double what it would cost to process the image with standard turnaround.
For example, if you have uploaded 20 images on a specification with a price of $1.25 and you choose to expedite 10 of these images, the cost will be as follows:
Original order: 20 x $1.25 = $25
Expedited images: 10 x $1.25 = $12.50
Total cost of order: $37.50
When you select an image or images to be expedited, you will see a pop-up showing the additional fee that will be applied on top of the standard order price. Simply confirm to continue with the order.

When is the expedite service available?
Because the expedited images must be worked on immediately and our production offices are located in Asia, the expedite service availability must coincide directly with our editors' working hours.
This means that the expedite service is available from 4am Monday to 4am Friday UTC.
For most time zones around the world, this means you can expedite orders Monday through Thursday.
The exact availability of the expedite service will be shown on the orders page in your own time zone.

Is there a limit to how many images can be expedited?
Yes. How many images you are able to expedite in a 24 hour period depends on your plan. The standard expedite limits are as follows:
Professional: 20 images / 24 hours
Enterprise: 50 images / 24 hours
Enterprise customers requiring more than the standard number of expedited images per day have the possibility of negotiating a higher limit as part of their Daily Guarantee of Images (DGI). Contact your Customer Success Manager for more details.