Overview
This article will describe the Expedite feature in the Pixelz Enterprise product.
What is the Expedite feature?
Sometimes you just need images returned as quickly as possible to meet an urgent deadline. That's why we built the Expedite option, available on our Professional and Enterprise plans.
The Expedite feature allows you to reduce the turnaround time of a specific order, image or group of images to just 3 hours.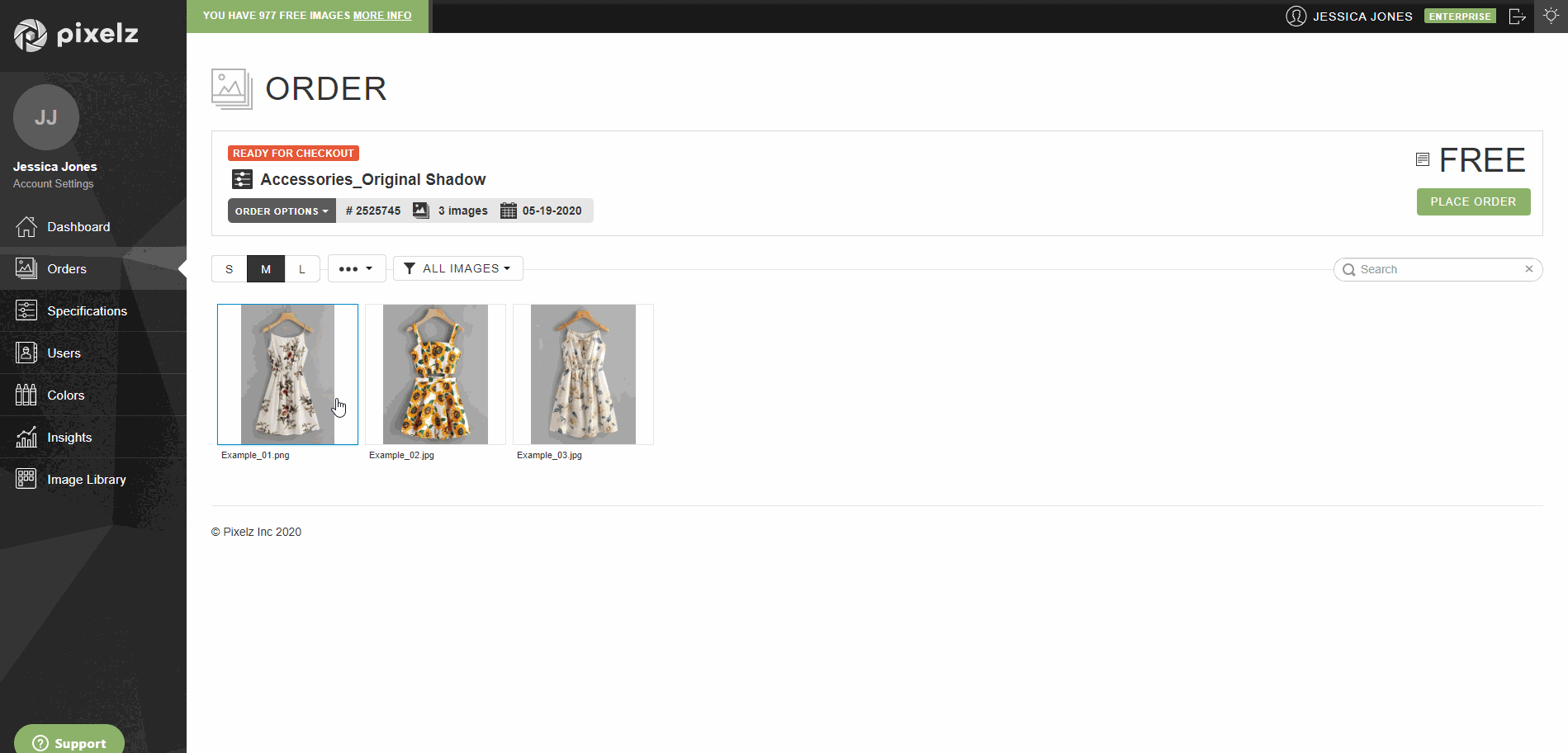 How much does Expedite cost?
For each image you chose to expedite, you are paying twice the cost.
For example, if you have uploaded 20 images on a specification with a price of $1.25 and you choose to expedite 10 of these images, the cost will be as follows:
Original order: 20 x $1.25 = $25
Expedited images: 10 x $1.25 = $12.50
Total cost of order: $37.50
When you select an image or images to be expedited, you will see a pop-up showing the additional fee that will be applied on top of the standard order price. Simply confirm to continue with the order.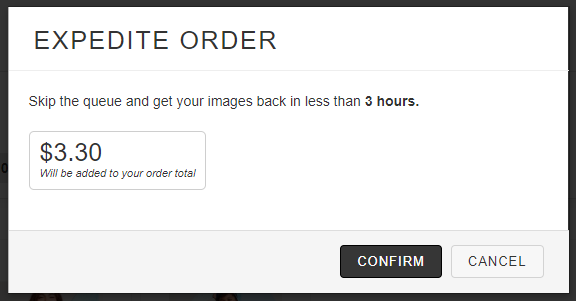 When is the Expedite service available?
Because the expedited images must be worked on immediately and we have limited production capacity during weekends, the Expedite feature is only available Monday through Friday (specifically 0:00 Monday to midnight Friday (UTC)).
Is there a limit to how many images can be expedited?
Yes. The number of images you are able to expedite and get returned in 3 hours depends on your plan. These are our standard expedite limits per day:
Professional: 20 images / 24 hours
Enterprise: 50 images / 24 hours
Should you expedite an order that is bigger than your daily limit, we will add 3 hours to those images exceeding your daily limit and give them a 6-hour turnaround. Be aware that this happens automatically and you will still be charged double for the entire order.
Feel free to reach out to us and explore other options if you have a recurring need for expediting bigger volumes than your daily limit allows.
* Please note: Colorways orders cannot be expedited due to the complexity of the skills used.